2022 Mazda MX-30 EV Coming Soon to Fort Walton Beach, FL, Near Niceville & Pensacola
ALL NEW. ALL ELECTRIC.
INTRODUCING THE MAZDA MX-30

What's New About the 2022 Mazda MX-30 EV in Fort Walton Beach, FL, Near Niceville & Pensacola?
The 2022 Mazda MX-30 EV coming soon to Mazda of Fort Walton Beach in FL, near Niceville, Pensacola, and Destin, is the hatchback vehicle you can feel good about driving. It's in a class of its own, Mazda's first ever all-electric vehicle. Mazda electrification technology provides a seamless and smooth ride, one that restores your desire to be on the open road. It's fitted with ChargePoint electric vehicle charging, which makes it easier than ever to regenerate the battery and get back to what you love. The pillarless freestyle door system creates an open concept that is as welcoming as it is stylish, and the intricate interior detailing gives you something to admire. Plus, with sustainable materials like cork and recycled fabrics, the environment will thank you.
When Will the 2022 Mazda MX-30 EV Be Available at Mazda of Fort Walton Beach?
There's never been a better time to purchase your new 2022 Mazda MX-30 EV . Availability begins in Fall 2021, so keep your eye out for new information as we get closer.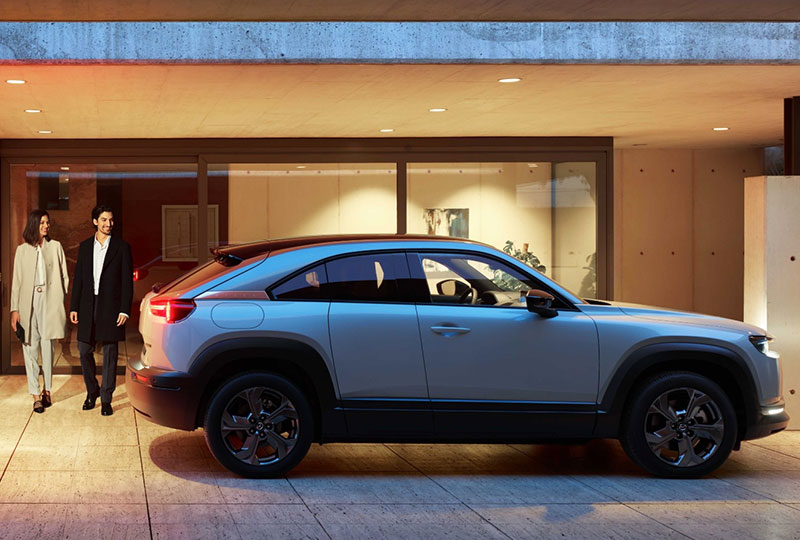 OPEN TO NEW EXPERIENCES
Embodying an evolved expression of our Kodo design, the Mazda MX-30 has been meticulously sculpted into a simple yet stunning form. It features a pillarless freestyle door system, providing a greater sense of openness and a wide range of possibilities for experiencing the vehicle.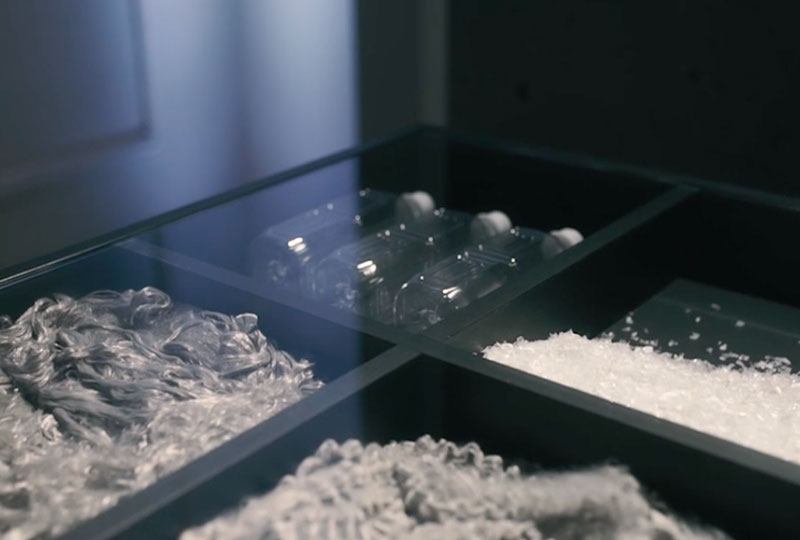 STYLE MEETS SUSTAINABILITY
The MX-30 brings together intricate detailing, select materials and the latest technology to create an interior that feels open and inviting. Our commitment to the environment, and to comfort and craftsmanship, is evident in the unique use of cork, recycled fabrics and other sustainable materials.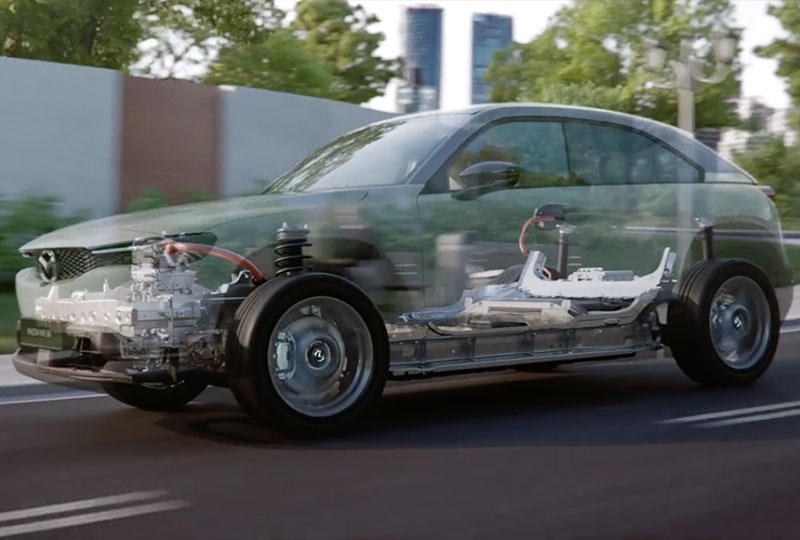 REFINED AND RESPONSIVE PERFORMANCE
Mazda's all-new electrification technology offers a smooth and seamless performance while directly responding to the driver's intentions. In addition, the electric G-Vectoring Control Plus delivers precise and responsive steering to form a strong connection between car and driver.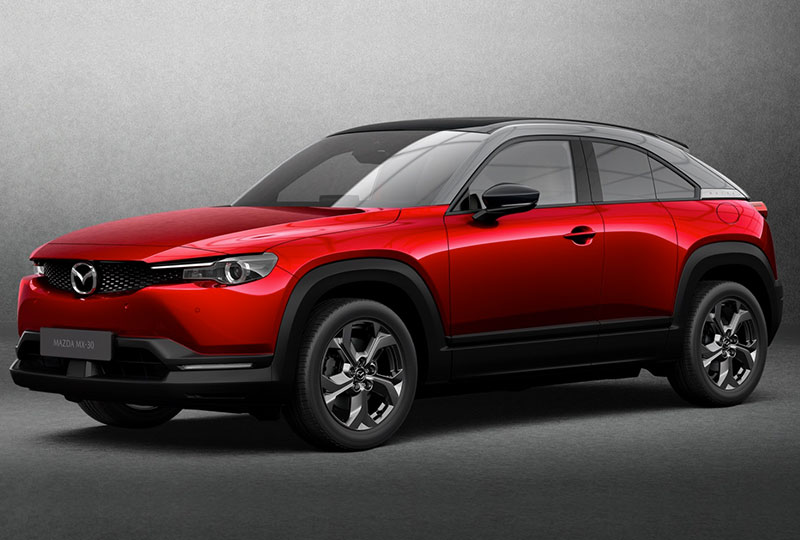 MAZDA MX-30 PLUG-IN HYBRID
Planned for release in 2022, the Mazda MX-30 expands to include a series plug-in hybrid. It combines all the benefits of Mazda's electrification technology with a rotary generator to charge the battery, allowing you to travel further for even more enjoyment behind the wheel.
European models shown throughout. Limited availability beginning in California expected Fall 2021.