The Essentials For A Clean Car: What To Pack For Your Road Trip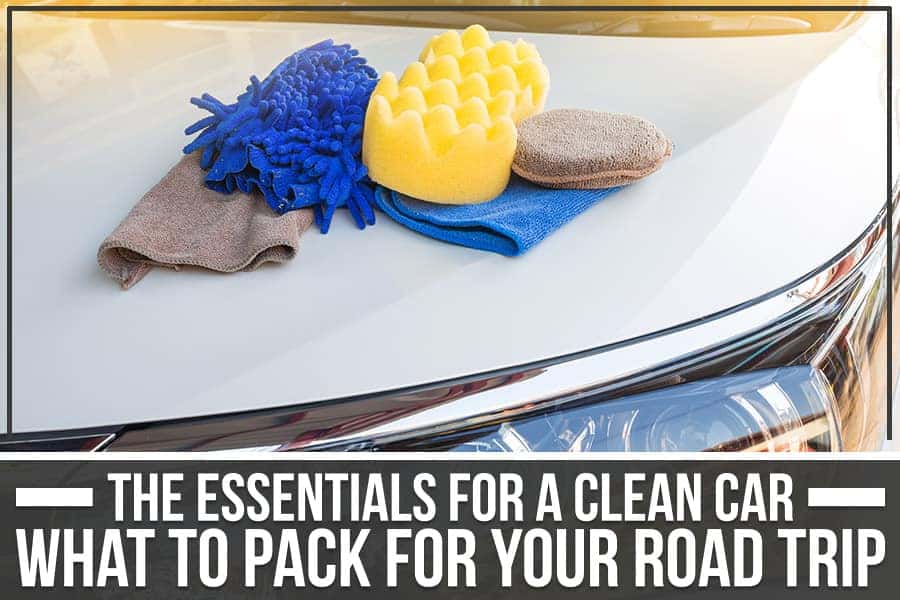 Your car probably sees some major action between all the snack munching and baby food explosions.
And as the summer travel season rapidly approaches, you may be racking your brain trying to remember what you need to pack for your car trip.
Lucky for you, Mazda of Fort Walton Beach has put together a list of car cleaning essentials to keep your vehicle clean no matter the destination.
Cloth Seats:
Even if you're not the type to get down and dirty, accidents happen–and they always seem to happen when you're in a hurry. Pack a few cloth seat covers to protect your upholstery from spills, sticky fingers, and muddy shoes. Your car will thank you!
Vacuum:
A vacuum is a must-have if you're traveling with children or a friend who can't keep it down. Be sure to pack an extension cord if you plan to use an outlet in a rest stop or hotel parking lot. A handy car vacuum will suck up all the dirt, crumbs, and dried-up Cheerios in seconds.
Window Cleaner:
Road trip = lots of bugs. So, keep your windshield clean with some window cleaner. Plus, who wants to risk driving with an obscured view? And don't forget to factor in the sun's glare when picking a spot to park.
Multi-Purpose Cleaner:
You never know when you'll spill your coffee or drop your ice cream cone. It's inevitable. Be prepared for the messes with a multi-purpose cleaner that can quickly take care of all the grime. You can't use just any old cleaner, though. You need one that's tough enough to handle the inevitable spills and yet gentle enough not to damage your car's upholstery.
Garbage Bags:
Please tell us you already had that on your list! Garbage bags are essential for keeping your car clean and organized. They're perfect for picking up all the little pieces of trash that accumulate on the floor and in the crevices of your seats. And if you have a dog, they're a must-have for containing all the hair and dirt it leaves behind.
Air Freshener:
Self-explanatory, right? Road trips can mean stinky shoes, dirty diapers, and fast-food wrappers. Can you imagine what it'll be like if you don't have an air freshener on hand? Get one that smells the nicest and lasts the longest because you'll be using it a lot. If you're feeling creative, make one yourself before leaving for your trip.
Wipes:
No, not baby wipes. You can't use them on your car. Well, you can, but it's not recommended. There are special car wipes that won't damage your car's finish, and you should keep a bunch in your glove compartment. You'll be using them to wipe down the steering wheel, gear shift, door handles, and anything else that gets touched a lot.
Conclusion:
It's time to schedule a service and get ready for an excursion now that you know what to bring on your journey.
Mazda of Fort Walton Beach is here to help make sure your car is in perfect condition before you hit the open road in Destin, FL.
We have a team of experienced technicians who will take care of everything from oil changes to brake repairs so that you can relax and enjoy your journey.