Beforehand Tips – 7 Ways To Properly Test Drive A Car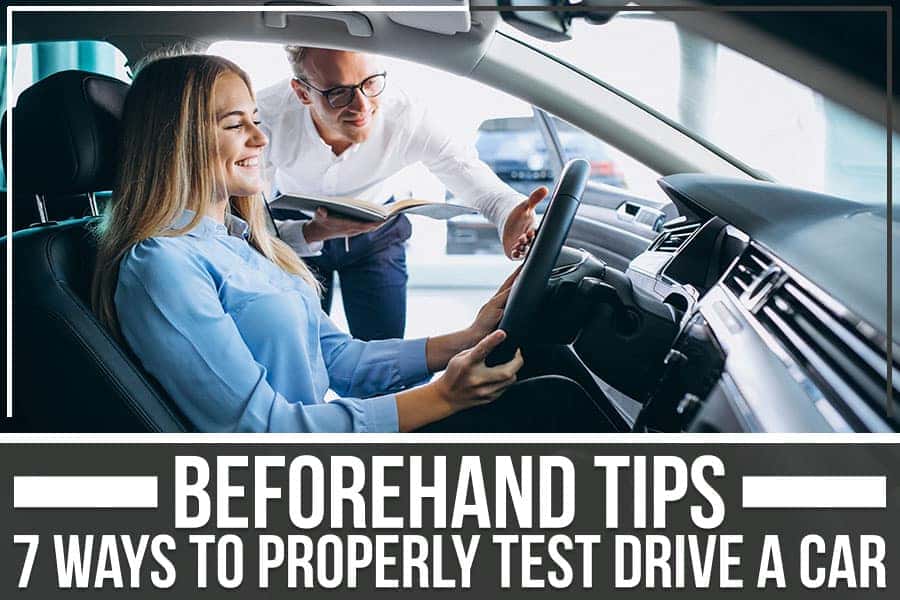 Most individuals are eager to go on a test drive when it comes time to buy a new automobile. It's an ideal way to get a sense of the vehicle. If you're also one of those, be sure to take your time when you go on a test drive.
Before going on a test drive, it's important to know a few things. This will help make sure that you have the best experience possible and find the right car for you.
Here are six tried & tested tips to keep in mind before going on your next test drive:
1. Do Your Homework:
Before you go to a dealership, do your homework. This will allow you to know what you're searching for and what to anticipate in particular car models. You should at least have a thorough idea of the make, trim, model & features you want, plus your financial constraints.
2. Plan Ahead:
Planning ahead means ensuring that you have the time set aside to test a few cars, know your requirements beforehand, and make an informed decision.
If you buy something you're unsure about, you'll regret it later. So don't rush the decision and buy the one you truly like.
3. Create a List of Questions:
When you get to the dealership, you'll want to be prepared with a list of questions. That way, you can get all the information you need about the car before deciding.
4. Take Your Time:
Once you're behind the wheel, take your time. That is your chance to get a feel for the car and see how it handles. Pay attention to the minor details and see if the car is truly right for you.
5. Think About Your Needs:
Before making a decision, it's important to think about your needs. What particular features & gadgets are you looking for in a car? What are your must-haves? By taking the time to think over your requirements in a car, you'll be sure that it is the right fit for you when you take it for a test drive.
6. Bring Along A Friend Or Family Member:
A test drive with a salesperson is good, but bringing along a friend is even more fun for the entire experience. That way, you can get a second opinion without any bias – but if you want your investment in good hands, you will do better to stick to reputable & authorized OEM dealerships & salespeople!
By bringing someone you can trust and having them inspect the vehicle, they may notice something that you overlook or have concerns you haven't considered. In any case, having a second pair of eyes is always useful.
Ready to test drive one of our new cars? Mazda of Fort Walton Beach, serving Seminole, FL, has a comprehensive selection of Mazda automobiles to select from! We have many options so you can find the vehicle that fits your needs. Whether you're looking for an SUV with plenty of space or a fuel-efficient sedan, we will help you find it and arrange a test drive at any time!