7 New Car Tech Features Destined For Coolness!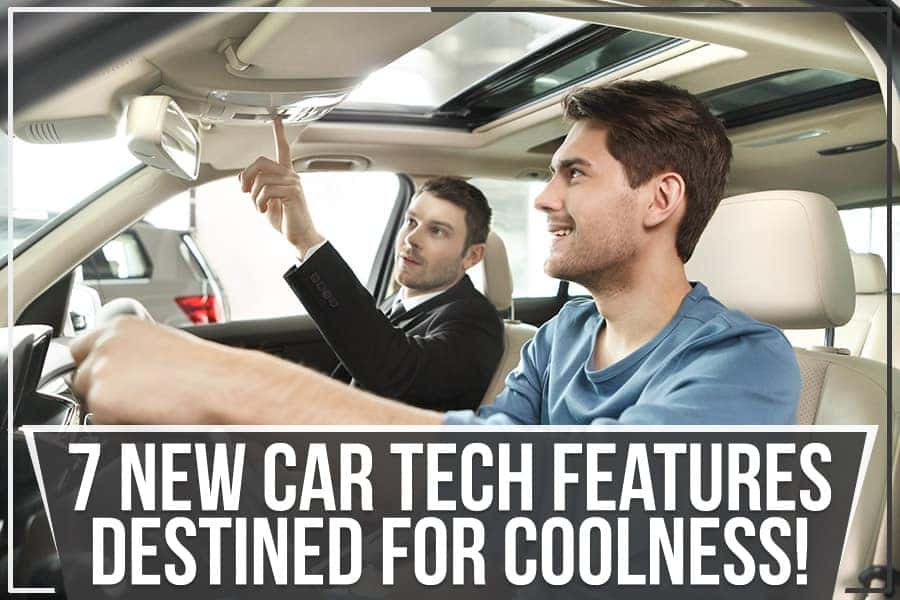 Technology in automobiles has come a long way over the years. It's no longer just about CD players and cassette decks – car manufacturers are now installing amazing tech features that make driving more enjoyable and convenient. If you're in the market for a new car, it's worth looking at some of these cool features to see if they're right for you. Here are just a few of Mazda of Fort Walton Beach's favorites!
1. Heads-Up Display
One of the coolest new car tech features is the Heads-Up Display or HUD. This nifty feature projects important information onto your windshield to keep your eyes on the road. The HUD will show you things like your current speed, turn-by-turn directions, and even incoming calls. It's a perfect way to stay connected and safe while driving.
2. Wireless Charging
Wireless charging is a must-have car feature if you're always running out of juice on your phone. With this technology, you can simply place your phone on a charging pad in your car, and it will start juicing up – no cords required! Many new cars come with built-in wireless charging pads, or you can buy one to use in any car.
3. Self-Parking
This is another fantastic safety feature that can help make parallel parking a breeze. Your car will automatically steer into a tight spot with self-parking while you control the accelerator and brakes. It's perfect for anyone who hates trying to squeeze into those tiny spaces.
4. Blind Spot Monitoring
Have you ever been cruising up the highway and tried to change lanes, only to realize there was a car in your blind spot? Well, with blind-spot monitoring, you'll never have to worry about that again. This technology uses sensors to detect when there's a car in your blind spot and will alert you with a visual or auditory warning.
5. Self-Driving System
This is the future of driving. With this technology, your car will be able to drive itself while you sit back and relax. The self-driving system uses sensors and cameras to navigate its surroundings and make decisions for itself. While it's not available in all cars yet, it's definitely something to keep an eye out for in the future.
6. Rear-View Mirror Camera
This one's pretty self-explanatory. A rear-view mirror camera is a camera that's mounted on your rear-view mirror, giving you a clear view of what's behind you. This is especially helpful when backing up or parallel parking.
7. Electrical Drivetrains
Electrical drivetrains are becoming increasingly popular in new cars. They're more efficient than gas-powered drivetrains and produce zero emissions, making them better for the environment.
Are you someone who likes having the latest and greatest gadgets? If so, you're in luck – Mazda of Fort Walton Beach, serving Mary Esther, FL, is your one-stop-shop for all things automotive. If you're looking for a new car with the latest and greatest technology, we can help you find the perfect one.
Browse through our new and used car inventory online, or come see us today!