5 Winter Auto Maintenance Tips To Keep Your Car Running Like A Beast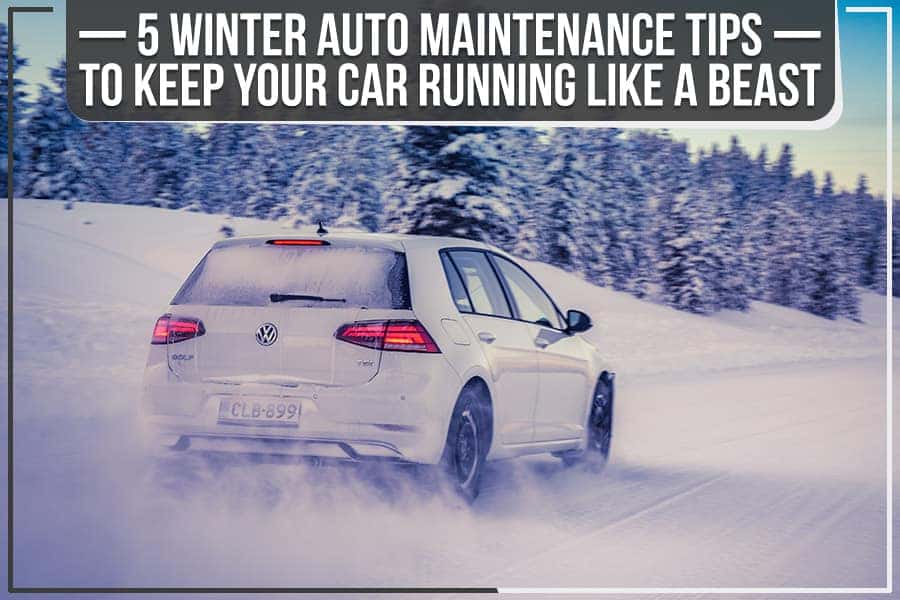 It's winter, and the cold has set in. It's time to start preparing for the harsh weather by taking care of your car. Car care is different in winter than during other seasons because you need to worry about more things. This post will share a few tips that will help keep your car running smoothly through the snowy season.
1) Ensure You Have a Powerful Battery Installed
One of the most important things to do during winter is to ensure a powerful battery in your car. When it's cold outside, the battery has to work harder to start your vehicle, so you want to make sure it's up to the challenge. You can test your battery's strength by starting your car and seeing how quickly it revs up. If your battery is old or in bad shape, you may need to consider installing a new one at the start of winter.
2) Cover Your Car Nicely and Tightly at Night
Covering your car well when parked will help protect its body from any damage due to the weather.
Covers are inexpensive and easy to use, making them ideal for winterizing a vehicle left outside during cold nights or days. There are covers specifically designed for cars, trucks, RVs, and everything in between. Make sure the cover is in good condition and fits your vehicle snugly.
3) Ensure Your Tires are Good for Winter
Your car's tires will need to be in good condition for winter driving. If you're not sure about the state of your tires, have a dealership service center check them for you. Tires that are worn down or have low tread depth won't perform as well in cold weather and could lead to dangerous situations on the road.
4) Get the Spark Plugs and Timing Belt Checked
Another important part that needs to be in good condition for winter are the sparkplugs. Bad sparkplugs can lead to engine problems and decreased fuel efficiency. The timing belt is also an important component to have checked, as it ensures that the engine runs smoothly. If either of these is not in good condition, you may want to consider getting them replaced before the cold weather hits.
5) Get Your Brakes Checked
Another important component that needs to be in good condition for winter is the brakes. If your brakes are not working properly, you could find yourself in a dangerous situation while driving on wet roads. Get them inspected by a reliable dealership service center to ensure that they are functioning correctly.
There's no need to get stuck on the side of the road. Get your car winterized and ready for any weather with a service from our certified car technicians at Mazda of Fort Walton Beach, serving Gulf Breeze, FL. With this quick checklist, you can ensure you get everything taken care of before it gets very cold. Please schedule an appointment online now and let our experts take care of your Mazda in a professional manner.