5 Benefits Of Buying A New Car – It's A Fresh Start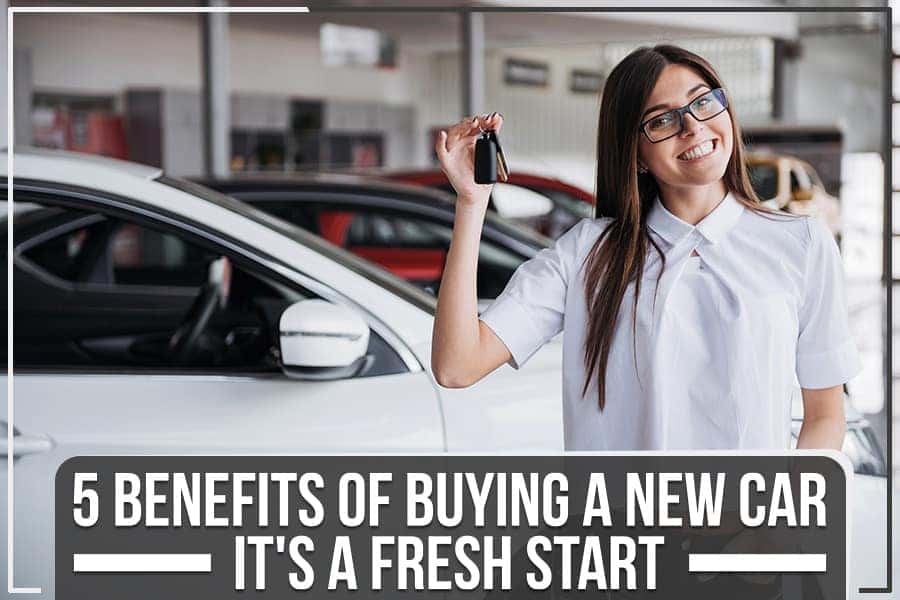 Buying a new car can be both intimidating and exciting. You're excited to get behind the wheel of your new vehicle, but you're also nervous because it's such an expensive purchase. The good news is that it can be beneficial for you in many ways. That's why we put together this blog post on the benefits of buying a new car – it's time to take advantage of these opportunities!
1) Durability
New cars are built better with higher quality parts, so they are less likely to have problems that require frequent maintenance or expensive repairs.
Many people buy used cars because they are cheaper, but these vehicles have often been through many owners and don't last as long or perform as well compared to their newer counterparts.
New cars also stay fresh for longer periods than used vehicles because the materials don't wear out as easily. For example, if you buy a ten-year-old car, there's a good chance that the interior fabric will be worn or not as clean and new-looking.
When you buy a new car, it's like getting to start your life all over again with a fresh slate because there are no old memories associated with the vehicle.
2) Safety
Safety is another benefit of buying a new car. In addition to being more reliable, they have the latest safety features that older vehicles don't offer.
In many cases, you can get advanced technologies such as automatic braking or lane assistance for your peace of mind and protection on the road.
New cars are also built with better materials than used ones, which can absorb and deflect impact better.
3) Comfort
Comfort is another great benefit of buying a new car. You'll be able to enjoy all the advanced features, including Apple CarPlay, heated seats, and steering wheels, as well as other things that make life more comfortable.
New cars are also known for better ride quality because their suspensions have been broken in during manufacturing. If you need a family car, then this benefit will be particularly important to you.
4) Latest Technology
Another benefit is that you'll be able to enjoy the latest technology. For instance, you can get a car with an infotainment system with all the bells and whistles.
You'll be able to sync your phone or tablet with this system so that you can do things like play music over its speakers, make hands-free calls, check traffic information on a built-in map app, and the list goes on and on.
5) Higher Fuel-Efficiency
Higher fuel efficiency means that you'll save a lot of money over time, especially if you drive a long way to and from work every day. It's also great for the environment as it will help reduce your carbon footprint.
If you're in the mood to buy a new car, Mazda of Fort Walton Beach, serving Fort Walton, FL, is the place to go! We have an incredible selection of vehicles to suit your lifestyle and budget. Whether you're in the market for a sporty sedan or need something more affordable, we can help. Let our experts assist you in purchasing a new car with confidence.