2022 Mazda MX-30 PHEV Coming Soon to Fort Walton Beach, FL, Near Niceville

MEET THE MAZDA MX-30 PHEV
Planned for release in 2022, the Mazda MX-30 model line expands to include a series plug-in hybrid. It combines all the benefits of Mazda's electrification technology with a rotary generator to charge the battery, providing more range for even more enjoyment behind the wheel.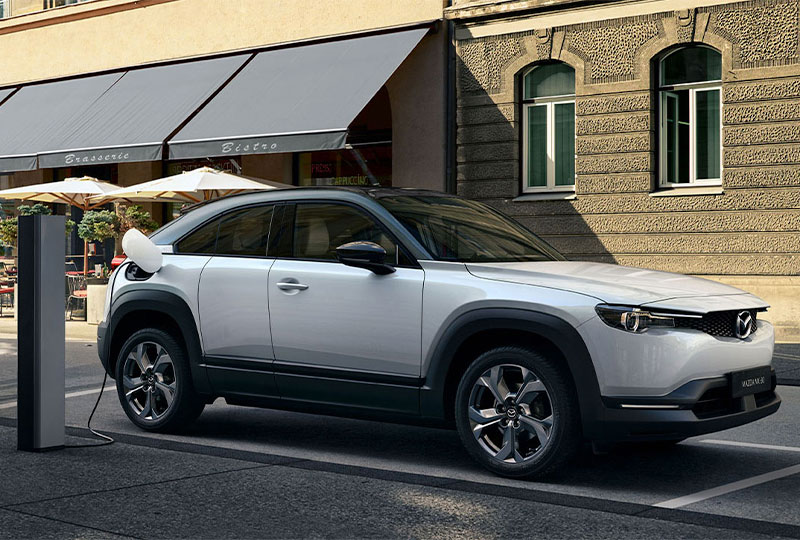 OPEN TO NEW EXPERIENCES
Embodying an expanded expression of our Kodo design, the Mazda MX-30 has been meticulously sculpted into a simple yet stunning form. It features a pillarless freestyle door system, providing a greater sense of openness and a wide range of possibilities for experiencing the vehicle.
STYLE MEETS SUSTAINABILITY
The MX-30 brings together intricate detailing, select materials and the latest technology to create an interior that feels open and inviting. Our commitment to the environment, and to comfort and craftsmanship, is evident in the unique use of cork, recycled fabrics and other sustainable materials.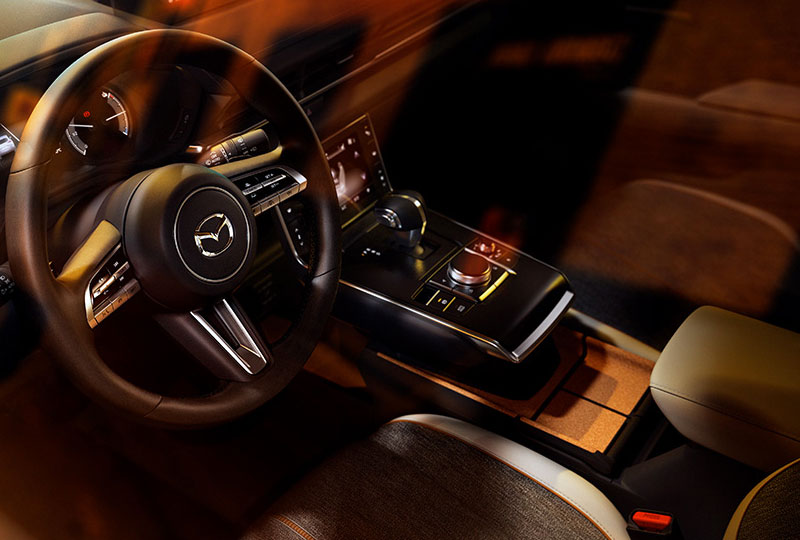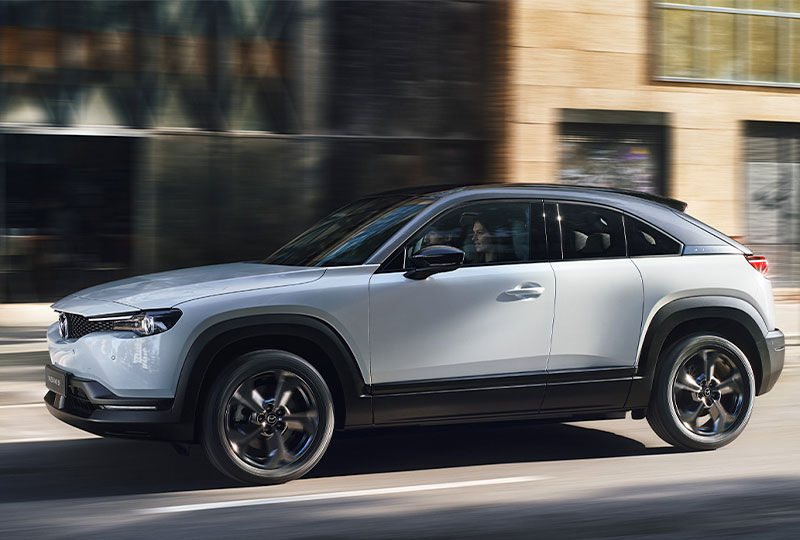 REFINED AND RESPONSIVE PERFORMANCE
Mazda's electrification technology offers a smooth and seamless performance while directly responding to the driver's intentions. In addition, the electric G-Vectoring Control Plus delivers precise and responsive steering to form a strong connection between car and driver.
CHARGING MADE EASY
Mazda has partnered with ChargePoint, a leading electric vehicle (EV) charging network, with numerous locations across California. Together with their integrated portfolio of hardware, cloud services and support, charging is easy and accessible for all MX-30 owners.