2018 Mazda CX-9 vs 2018 Nissan Murano near Destin, FL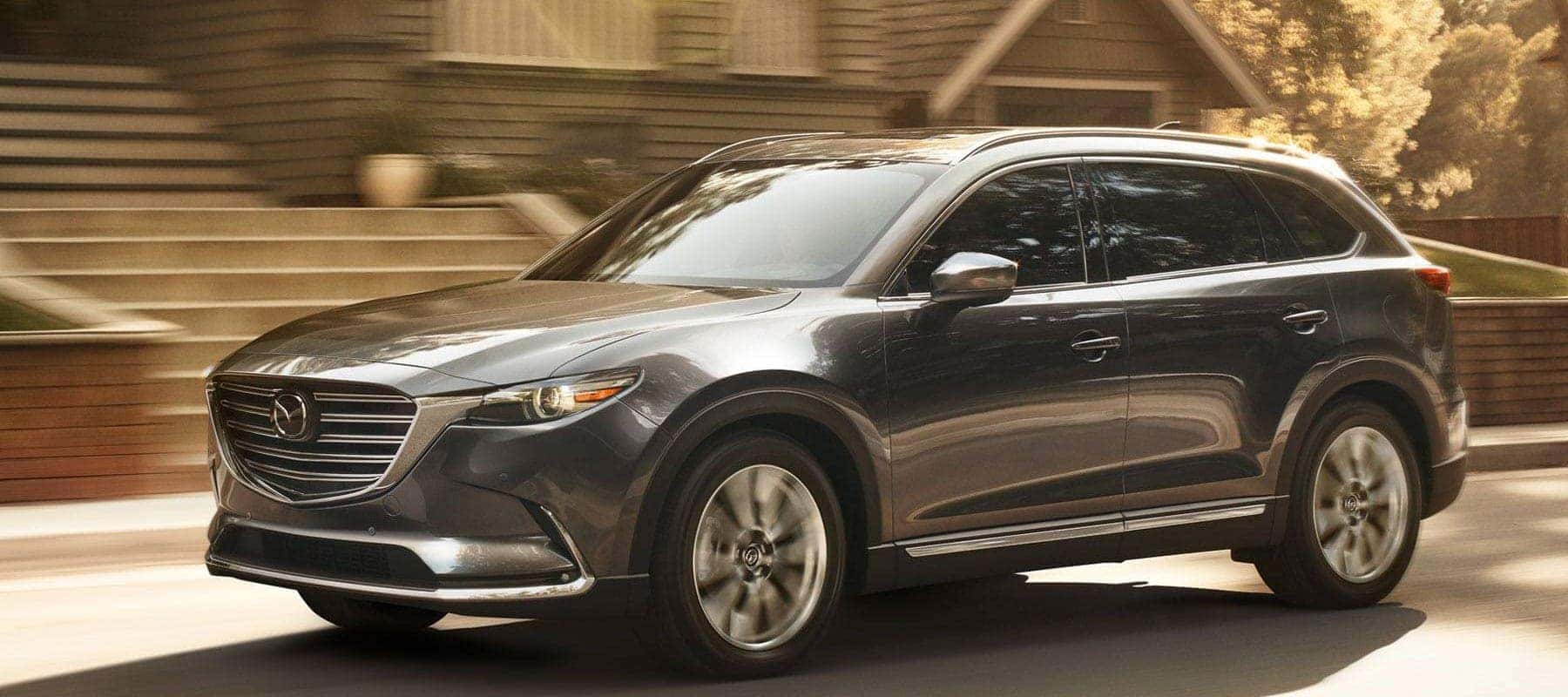 When it comes to midsize SUVs, you want one that is able to accommodate all of your needs, keep everyone aboard safe, and still provide you with the thrills that you deserve. You'll find all of that, and more, in the 2018 Mazda CX-9. Here, we will showcase its greatness by comparing it to the 2018 Nissan Murano. While these two SUVs may belong in the same segment, the Mazda CX-9 clearly outshines the Murano in multiple categories. You can find the CX-9 at your local Mazda dealer, Mazda of Fort Walton Beach!
Your first priority is always going to be safety, which is where our competition begins. In the base model of the Mazda CX-9, you'll have driver-assist features to boost your confidence on every ride. With help from standard Advanced Blind Spot Monitoring1, you'll notice each vehicle as they approach you from either side. If you're slowly grinding through traffic and become distracted for a moment, standard Smart City Brake Support2 will automatically stop your vehicle if it detects an imminent collision with the vehicle in front of you. Both the Murano's Blind Spot Warning3 and Moving Object Detection4 are available features, which means you'll have to pay more to get the same features. Other helpful functions that are not even available in the Murano at all are Lane Keep Assist5 and Lane Departure Warning5.
The interior of the Mazda CX-9 is well-equipped to keep you and your passengers nice and comfortable throughout every ride. Its 7-passenger seating capacity means that you can take your entire crew to Henderson Beach State park for a day of fun in the sun! Unfortunately, you'll have to leave a couple of people behind if you choose the Murano, since it only has a 5-passenger seating capacity. Because of all the people in the Mazda CX-9, the standard three-zone automatic climate control will come in handy. This nifty feature lets you and your copilot, your second-row passengers, and your third-row passengers, create their own personal oasis. The Murano only comes with a dual-zone automatic climate control. You'll also find a leather-wrapped steering wheel and gear shift knob in the base model of the CX-9. Once again, you'll have to pay extra for these features in the Murano.
As far as power is concerned, the Mazda CX-9 has plenty of it. Even though the Nissan Murano possess a larger 3.5L V6 powertrain, it only manages 250 horsepower, which just edges out the CX-9's 250 horsepower from its standard 2.5L 4-cylinder engine. In terms of torque, however, the Mazda CX-9 outdoes the Murano by delivering 310 lb.-ft. of torque, compared to the mere 240 lb.-ft. of torque produced by the Murano. If that's not enough, perhaps the CX-9's 3,500-lb. maximum towing capacity6 will convince you of its strength. The Nissan Murano falls short by only boasting a 1,500-lb. towing capacity7.
Based upon this 2018 Mazda CX-9 vs 2018 Nissan Murano near Destin, FL, comparison, the CX-9 is the clear favorite. Get behind the wheel of one today by visiting us at Mazda of Fort Walton Beach as soon as today during any of our convenient business hours. We hope to see you soon!