2018 Mazda CX-9 vs 2018 Chevrolet Traverse in Fort Walton Beach, FL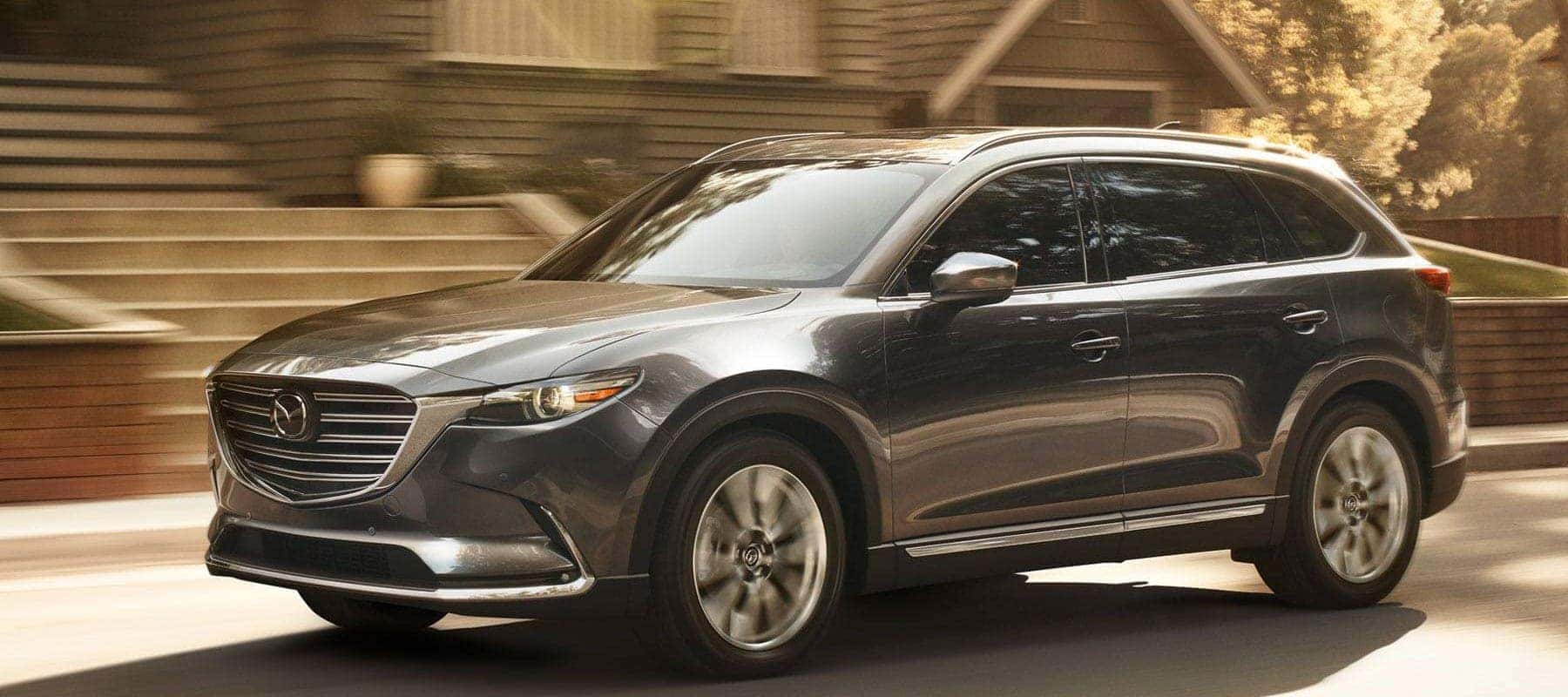 The car-buying process can be long and gruesome, which is why today, your local dealership, Mazda of Fort Walton Beach, is going to compare two midsize crossovers – the 2018 Mazda CX-9 and the 2018 Chevrolet Traverse. Once it is all said and done, you'll realize that the only vehicle perfect for you and your family is the one and only 2018 Mazda CX-9.
To get the ball rolling, it's important to note the power that is hiding under the sheet metal of both of these vehicles. To adhere to the speed demon within you, the 2018 Mazda CX-9 is armed with a standard 2.5L SKYACTIV®1 DOHC 4-cylinder engine that exudes a heart stopping 310 lb.-ft. of torque. In comparison, the 2018 Chevrolet Traverse is equipped with a standard 3.6L V6 engine that only spurs out a measly 266 lb.-ft. of torque. So, if you desire power, you may be left disappointed. If you opt for the amazing Mazda CX-9, it will be possible for you to visit the gas station less frequently thanks to its remarkable 22/28 MPG city/hwy2 fuel economy. Whereas, if you purchase the 2018 Traverse, you might have to spend some of your extra cash on gas due to its 18/27 MPG city/hwy3 fuel rating.
If you are fan of sitting back and relaxing while taking a cruise down State Road 189, then you'll appreciate the optional adaptive cruise control that the 2018 Mazda CX-9 includes. On the other hand, you won't be able to utilize this ability on the standard 2018 Traverse unless you choose to upgrade your ride to a different trim, which means you may have to delve into your savings to include this feature. It's of utmost importance that you experience a relaxing drive, which is why Mazda made sure to make this an optional feature.
In order to have convenient and comfortable drives to your weekend getaways, it's essential for you to take a spacious vehicle. The 2018 Mazda CX-9 has you covered in this area thanks to its ability to seat up to seven passengers, so you can bring your whole crew! It also exhibits a generous 39.4 inches of rear leg room, which means that your passengers can stretch out and get comfy. Unfortunately, the 2018 Traverse can only seat up to five passengers. This means that some of your crew members may have to miss out on the fun! The ones that are able to tag along won't even be as comfortable in this crossover either because it only has 38.6 inches of rear leg space.
We hope that this 2018 Mazda CX-9 vs 2018 Chevrolet Traverse in Fort Walton Beach, FL, comparison has opened up your mind to see that the top vehicle is the Mazda CX-9. This midsize crossover has it all and is at your local dealership, Mazda of Fort Walton Beach! If you have any inquiries, you can give us a ring at 850-357-8980. Our staff is excited to meet you!