2018 Mazda CX-5 vs 2018 Subaru Forester in Fort Walton Beach, FL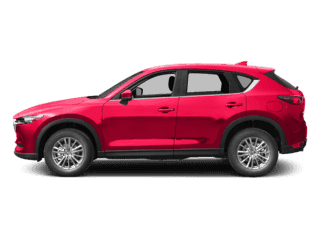 Are you currently struggling with the car-buying process because of the endless array of compact crossovers available on the market? If the answer is yes, you need fret no longer because your local dealership, Mazda of Fort Walton Beach, is going to compare the 2018 Mazda CX-5 and the 2018 Subaru Forester, so that you get an idea of which vehicle meets your needs. It will become clear that the 2018 Mazda CX-5 is the top choice!
Let's get into the nitty gritty and go into a bit of detail in regard to the power that both of these crossovers exhibit. You can count on the 2018 Mazda CX-5 to offer up the verve that you desire thanks to its standard 2.5L SKYACTIV®1 DOHC 4-cylinder engine that cranks out a thrilling 187-hp and controlling 186 lb.-ft. of torque. On the flip side, the 2018 Subaru Forester comes standard with a 2.5L Subaru Boxer® 4-cylinder engine that emits a lacking 170-hp and 174 lb.-ft. of torque. To up the ante, the Mazda CX-5 is equipped with a standard 6-speed shiftable automatic transmission that gives you a smooth ride every time you hit the road. In comparison, the 2018 Forester has a standard 6-speed manual transmission, so you won't be able to swiftly beat traffic like with the 2018 Mazda CX-5.
If you are searching high and low for a crossover that includes a myriad of technological features, then you need look no further than the incredible 2018 Mazda CX-5. On those days when you are running a bit late to work, you can count on the Mazda CX-5 to make your life a little easier thanks to its standard keyless ignition. While the 2018 Forester may cause you to be yelled at by your boss because you'll have to elect a different trim if you want keyless ignition. You can say goodbye to getting lost when grabbing a bite at Blue Collar Café thanks to the standard optional navigation technology that the Mazda CX-5 includes. If you opt for the 2018 Forester, you may take the wrong turn because navigation features are not available on the standard model.
One of the major aspects you look for in a crossover is the space that it provides. Your rear passengers will surely appreciate the expansive amount of room they have when cruising in the 2018 Mazda CX-5. This crossover comes standard with 39.6 inches of rear leg space. That's a lot of space to spread out! Disappointingly, the 2018 Forester only exhibits 38.0 inches of rear leg room, so your passengers may be battling each other for more space.
We have no doubt that you must now realize that this 2018 Mazda CX-5 vs 2018 Subaru Forester in Fort Walton Beach, FL, comparison depicts that the ideal compact crossover is the 2018 Mazda CX-5. Don't waste another moment and head to your favorite dealership, Mazda of Fort Walton Beach, to take this baby for a whirl. If you need to reach us, you can give us a ring at 850-357-8980. Our friendly staff is overjoyed to assist you!