Mazda Dealership near Tallahassee, FL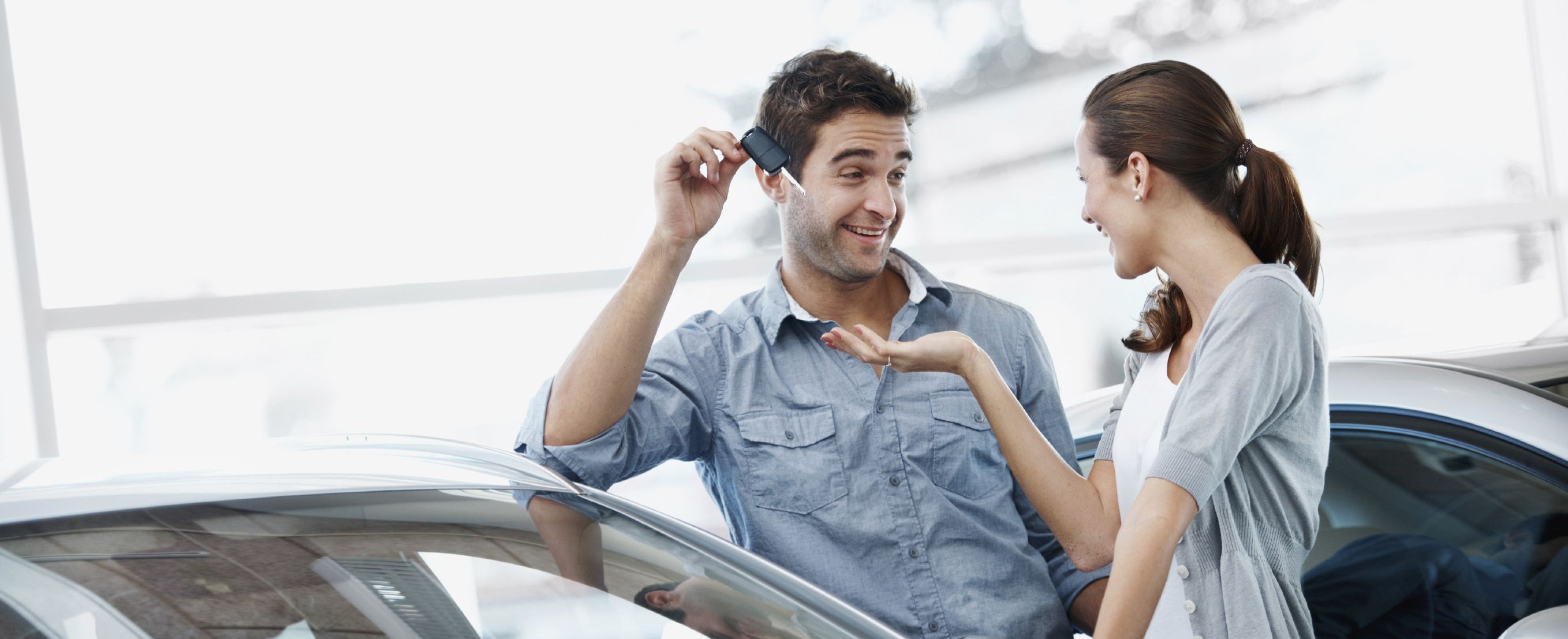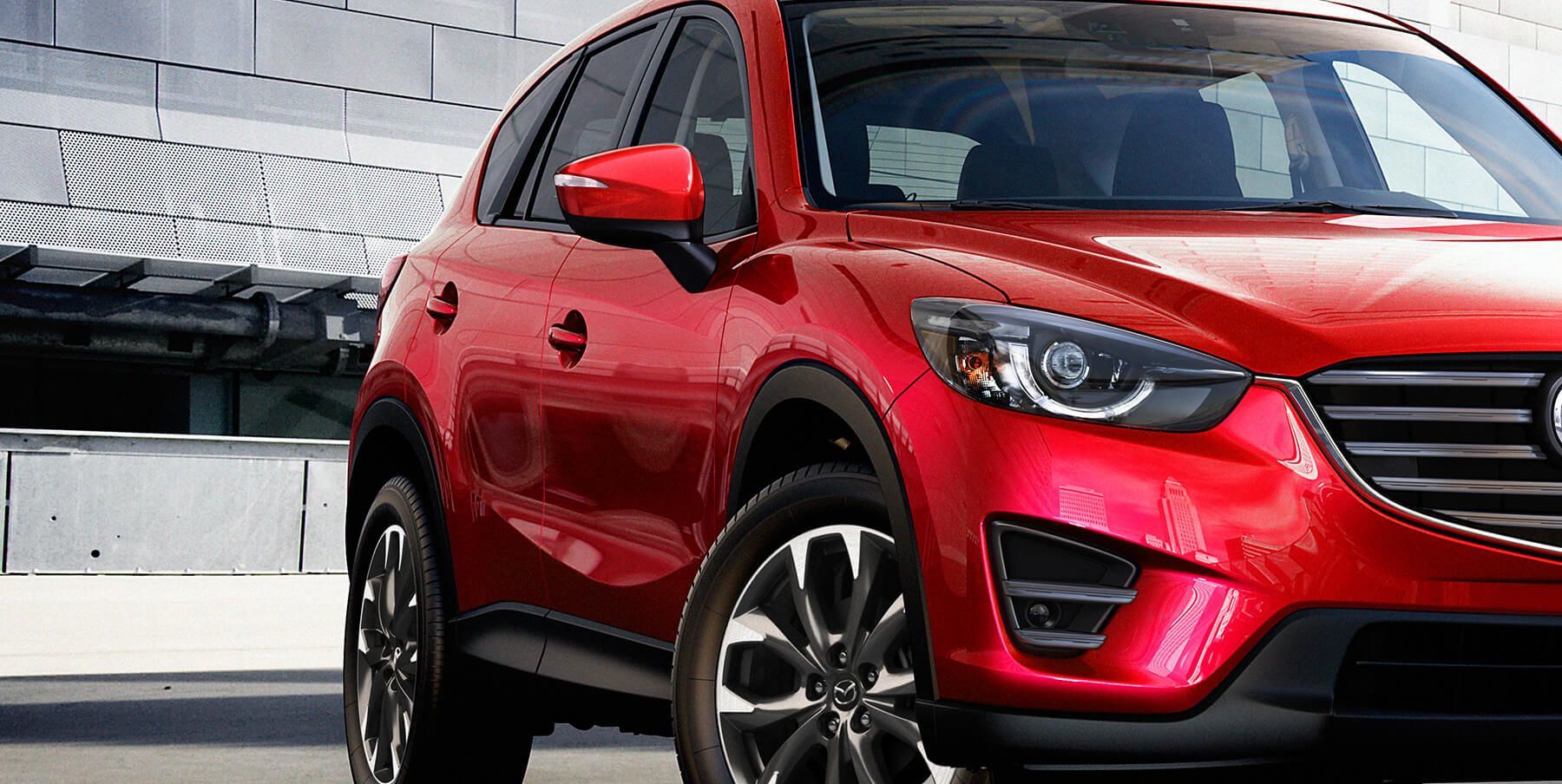 *Vehicle shown above (bottom) is a 2016 Mazda CX-5 in Soul Red.
If you're in the market for a new or new-to-you purchase, you can count on Mazda of Fort Walton Beach to guide you through the entire process. We have a well-staffed Service Department to take care of your vehicle for years to come, so you can make your local Mazda dealership near Tallahassee, FL, your one-stop shop for all of your needs! Come on by as soon as today!
Our Finance Department is staffed full of knowledgeable representatives that are happy to get you a great deal on your new or new-to-you purchase. Whether you'd like to take the leasing route, or are prepared to pay off a Mazda over time, our salespeople will be there through it all to answer any questions you may have and get you set up with one of our many bank and lender connections. Though you can certainly get pre-qualified and fill out the Finance Application online prior to visiting, our representatives are more than willing to go through the necessary paperwork with you. If you'd rather do all of your car-shopping online, take advantage of our Arrive and Drive Program* to pick up your Mazda at your convenience and skip the showroom altogether. You can always return it within 14 days to receive full credit toward a different model* if you're not satisfied with your original purchase.
Maybe your ideal model is a 2017 Mazda3, or you love the classic styling of the 2009 Mazda6. Whatever your taste, we are sure to have something for you in our vast and inclusive online inventory. Feel free to choose a mighty engine that exudes strength with every pump of the pedal, and a fuel economy that pushes limits all the way down Mahan Drive. Once you've designated your favorite Mazda hue, a year that includes the latest technology, and a mileage that doesn't reach too high, refine the search to view a limited selection of vehicles. Make sure to check out interior and exterior photos, as well as request more information if you don't see the answer to a question you have about a particular model. If you have a current ride you'd like to get cash back for to put toward your new or used Mazda, use our Value Trade-in tool on this page to negotiate a price. Feel free to schedule an appointment at your local Mazda dealership near Tallahassee, FL, when you're ready to go through the financing process with us.
We are knowledgeable in various vehicle repairs and maintenance tasks, so you can rest assured that your Mazda will be attended to in an efficient and skilled manner. Whether you're in need of something simple like an oil change, serious maintenance like a battery replacement, or have a part that needs to be restored, our mechanics will have you riding along Route 10 with a fixed-up vehicle in no time. We offer a lowest price guarantee to ensure you are always happy with your service—bring us our competitor's prices, and we will match them if necessary to secure your loyalty*.
Come give your local Mazda dealership near Tallahassee, FL, a visit to get a taste for everything we have to offer. You can pick up a new or used Mazda as soon as today, as well as have all of your service requirements met by our knowledgeable technicians. Mazda of Fort Walton Beach is located at 785 Beal Parkway in Fort Walton Beach, FL, for your convenience!
(* Indicates required field)
Sales Hours
850-357-8980
| | |
| --- | --- |
| Monday | 9:00 am - 7:00 pm |
| Tuesday | 9:00 am - 7:00 pm |
| Wednesday | 9:00 am - 7:00 pm |
| Thursday | 9:00 am - 7:00 pm |
| Friday | 9:00 am - 7:00 pm |
| Saturday | 9:00 am - 6:00 pm |
| Sunday | Closed |
Service Hours
| | |
| --- | --- |
| Monday | 7:00 am - 6:00 pm |
| Tuesday | 7:00 am - 6:00 pm |
| Wednesday | 7:00 am - 6:00 pm |
| Thursday | 7:00 am - 6:00 pm |
| Friday | 7:00 am - 6:00 pm |
| Saturday | 8:00 am - 12:00 pm |
| Sunday | Closed |
Parts Hours
| | |
| --- | --- |
| Monday | 7:00 am - 6:00 pm |
| Tuesday | 7:00 am - 6:00 pm |
| Wednesday | 7:00 am - 6:00 pm |
| Thursday | 7:00 am - 6:00 pm |
| Friday | 7:00 am - 6:00 pm |
| Saturday | 8:00 am - 12:00 pm |
| Sunday | Closed |
Testimonials
CARGURUS
October 18, 2017
GOOGLE
October 15, 2017
FACEBOOK
October 13, 2017
YAHOO
September 8, 2017
FACEBOOK
August 18, 2017
GOOGLE
July 17, 2017
GOOGLE
July 11, 2017
GOOGLE
July 3, 2017
GOOGLE
June 25, 2017
FACEBOOK
April 28, 2017
FACEBOOK
April 22, 2017
FACEBOOK
April 19, 2017
GOOGLE
March 31, 2017
FACEBOOK
March 30, 2017
GOOGLE
March 29, 2017
FACEBOOK
March 23, 2017
GOOGLE
March 19, 2017
Read More